Welcome to Outer Island Research and Education
The recent addition of the pavilion and the renovation of the associated laboratory building provide excellent facilities in support of visiting group activities and explorations.

The diversity of Outer Island habitats provides unique educational opportunities for visiting school groups and summer camps. Connecticut State University educators and summer interns provide high quality coastal marine ecology educational programming appropriate for all ages.

Outer Island Education & Research opportunities are coordinated through the Connecticut State University System, where both researchers and students engage in study of the island's unique habitats and species, as well as other physical and biological aspects of Long Island Sound and the Thimble Islands chain.

Outer Island Conservation is focused on the priorities of the US Fish & Wildlife Service's Stewart B. McKinney Wildlife Preserve—maintain important resting, feeding, and nesting habitat for many species of wading birds, shorebirds, songbirds and terns, including the Endangered Roseate Tern.

Outer Island Habitats are perfect little examples—exemplars of those original and unspoiled Coastal Connecticut environments, including: Bedrock Shorelines, Rocky Intertidal, Beach, and Salt Marsh.

Outer Island is an ecological preserve and refuge for migratory birds off the coast of Branford, Connecticut. The island has a number of habitats, such as a rocky intertidal zone, marsh and beach, which are exemplars of Long Island Sound shoreline environments. Its setting in the Thimble Islands allows visitors many opportunities to learn about interesting flora and fauna and to reflect on the beauty and unique natural environment.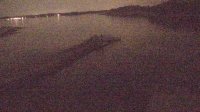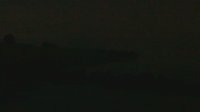 Since the island's inclusion in the Stewart B. McKinney National Wildlife Refuge in 1995, the US Fish & Wildlife Service, Connecticut State University System and the Friends of Outer Island have partnered to conduct research, and provide education and public programming. Guided tours and field studies at the island are especially valuable for educators who wish to connect their students to the wonders of the natural world, and the uniqueness of Long Island Sound.
The Island facilities include a research laboratory and seminar room, and an automated weather station complete with video cameras—this system allows interested parties an opportunity to view Outer Island before they plan a site visit, and throughout the year.
Take a video tour Outer Island with a group of students. Courtesy of the Friends of Outer Island.
All work on the island is tied to understanding and sustaining the habitats and the plants and animals living there. Our Research and Educational Programs are great ways to engage in learning as we work to sustain this unique island's ecology.
Outer Island Partners

Outer Island is owned by the U.S. Fish & Wildlife Service and is part of the Stewart B. McKinney National Wildlife Refuge. The Island is a refuge and nesting area for a number of threatened and endangered species.

The State of Connecticut's Department of Energy and Environmental Protection provided start-up funds for the endowment that supports Outer Island from its Long Island Sound License Plate Program.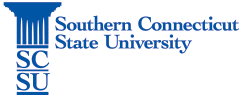 Southern Connecticut State University's Department of the Environment, Geography and Marine Sciences is a lead partner in Research and Education on Outer Island. Dr. Vincent Breslin is the lead investigator for Coastal & Marine Studies.

Central Connecticut State University's Dr. Jeremiah Jarrett is the lead investigator for Marine Biological Studies.